Last night, The Mister gave me a HUGE compliment. He said my cooking is so good, I would have been a great grandmother. Since children weren't in the cards for us, I'll just have to take him at his word. Last night we had stuffed peppers for dinner. It was a nice casual dinner since he is working on a sculpting project for another artist and is coming home really dirty. I guess that makes anything earns, "dirty money!" (*wiping away tear* I crack myself up sometimes)
Last week, I fixed a "diner special" for dinner: meatloaf, green beans, peaches, and mashed potatoes. It was yummy! The Baked Mushroom Meat Loaf was inspired by a recipe by the same name in the 1963 edition of the McCall's Cook Book. Hey, I just noticed that there is a huge signature on the title page. I can't read the first name but the last name is "Silvester." Go figure!
Baked Mushroom Meatloaf
1 can (3 oz) sliced mushrooms
Milk
2 eggs
1/2 cup chili sauce
1 teaspoon Worcestershire sauce
1/2 teaspoon dried thyme
1 cup dry bread crumbs
1 1/2 pound lean ground turkey breast
1/2 pound ground pork
2 hard-cooked eggs, cut into 8 wedges
1 Tablespoon grated Parmesan cheese
1 Tablespoon dried parsley
1. Preheat oven to 350*F.
2. Drain mushrooms well, reserving liquid; set mushrooms aside. Combine liquid with enough milk to make 1 cup.
3. In large bowl, beat eggs slightly with fork.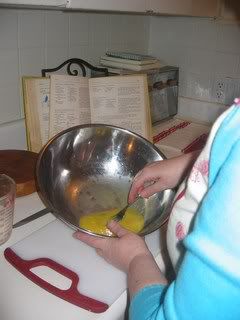 Stir in milk mixture,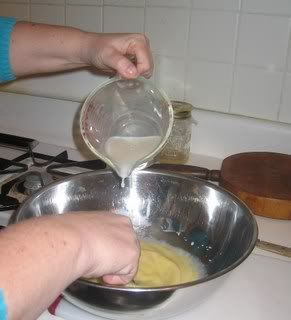 chili sauce,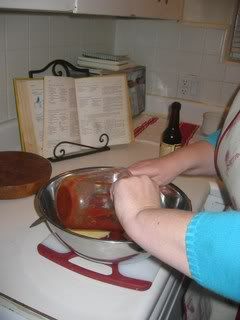 Worcestershire sauce,
salt (note, you shouldn't measure over the bowl, contrary to the photo),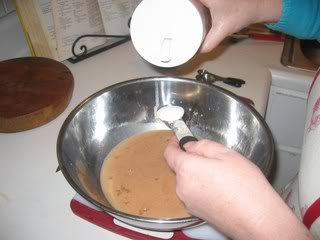 thyme,
and bread crumbs.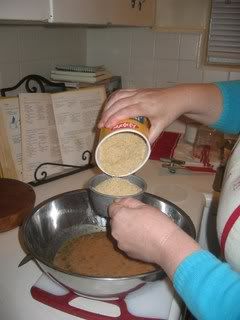 With fork, lightly mix until bread crumbs are thoroughly moistened.
4. Add turkey and pork; mix just until well combined, using hands if necessary.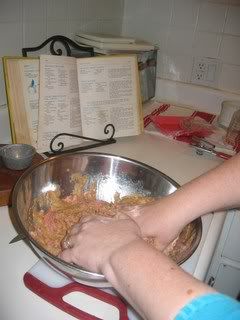 5. Place half the meat mixture in an 11-by-7-by-1 1/2-inch baking dish. With moistened hands, shape into a 9 1/2-by-5-inch rectangle.
6. Arrange egg wedges and mushroom slices over mixture;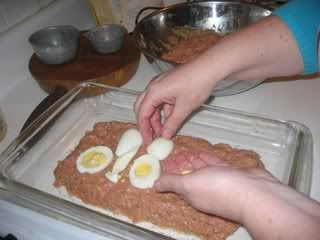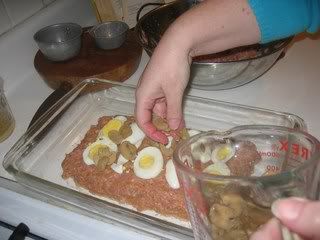 sprinkle with cheese and parsley.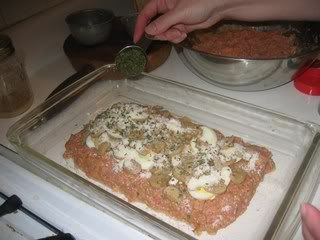 Top with remaining meat mixture.
7. Shape into a loaf; bake 1 to 1 1/4 hours.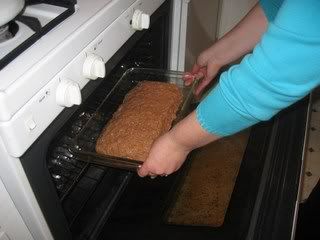 Remove to platter.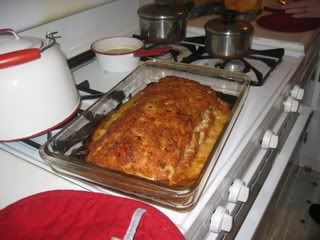 For some reason, I can't find the photos of the sliced meatloaf and the plated meal. It looks "amazing" (sorry, I'm watching The Bachelor while typing this up). If the photos reappear out of digital-land, I will add them.
Get the Five Days to a 1950s-style Gracious & Elegant Life Mini-course
Subscribe (free!) to my newsletter with tips and updates PLUS get my (free!) Five Days to a 1950s-style Gracious and Elegant Life mini-course. Once subscribed, I will send you a newsletter with midcentury lessons for subscribers only. You also get access to a private Facebook group for subscribers only. How great is that?